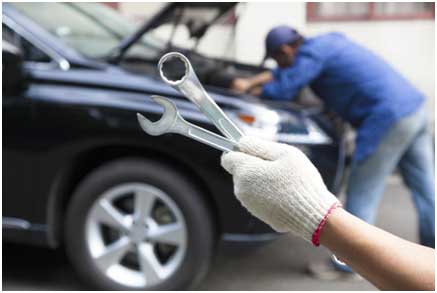 Feeling like changing your auto repair shop or is having trouble with the car's alignment, and then the best bet is to find a good auto repair shop before hitting any major emergency. Cars are tricky as there are a lot many things that need to be repaired and replaced over time that is why having a trusted car repair shop is very crucial. Not only one will get their car's repaired on time, but they can also trust the repair shop for their original parts and no rip-offs. Choosing a good car repair shop or a complete body shop is not only important for the car but also the overall cost paid and one's peace of mind.
There can be many options to choose from, but the below-mentioned points can help in picking the right shop for the car:
Research
The very first step is to go online and look around for a trusted auto repair shop in the local area. Remember not to choose a shop that is too far from your place, otherwise in case of sudden break down reaching the place can be quite hassling. Check the license, the validity of the repair work, visit the websites and see if they can be trusted or not, etc. researching step will help in shortlisting a few options which can further be taken into account.
Reviews and referrals
Word of mouth is usually a very effective tool to know about the services in town. Getting referrals from some of the best mechanics in the local area can help in identifying some of the best options. If a person is referring a certain auto shop to someones, then the chances are that they are happy with the services received. Also, read reviews about the auto repair shop and see what the customers, in general, have to say about the services.
Ask questions
One of the biggest things that help in choosing the right mechanic is if you ask them questions. Be deliberate and ask as many questions as possible to the mechanic. See if they are prompt enough to answer the questions, also if they fumble and you think they are lying then it is time to choose next. Some of the things that need to be asked about are:
Experience of the mechanic
Certifications and training
Customer support
Cost and charges
Facilities and services
License
Customer warranty
Pricing and estimates
If you choose a few options, then it is important to learn about the value of the services like brake change, car-alignment, bodywork, etc. Every shop can have different pricing, but one should not blindly choose the cheapest option to save money or costliest one to get good quality. Cost is not everything, as at times, it can be quite vague when it comes to the relation between price and quality of services. Also, if you have a certain problem with the car, then it better to get estimates and quotes of the services in this way, one can get an idea of how much to pay.
Make sure to search for a good auto repair shop beforehand only; otherwise, one may have to run around in search of one when there is a car emergency.