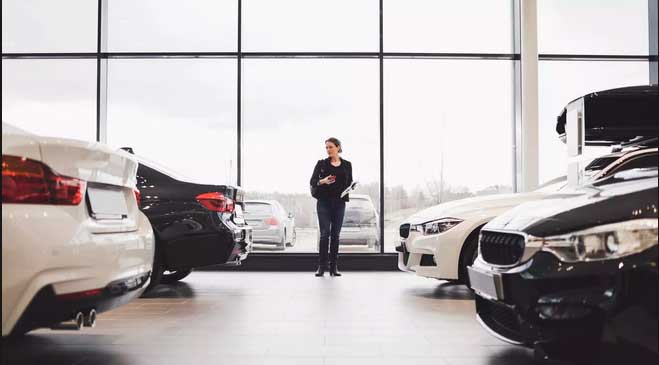 Are you willing to put your Used SUV for Sale then you need to find out the best place to where you can make authentic car Dealership? You should go for a dealership which may help you sell your car at the best pricing. You can contact Empire Automotive Group, which is one of the authentic Dealership in cars that is in Holliston Ma. It has a huge collection of used cars for sale. They have a lot of cars for your selection like Honda, Toyota, Nissan, Hyundai, Jeep, Volkswagen, Mercedes, BMW, Land Rover, Volvo, etc.
Make easy judgments
You will be able to make easy judgments to find User Car deals as they help you in comparing all the Neighborhood National Car sales that are currently running in the Market. Their main focus is to improvise the quality of the used vehicles and also the Mileage user cars and also take care of the car steering and suspension repair. You can purchase an old car; a used one by following the Step by step procedure that they want their customers to follow. At Empire
Full quality check
Automotive they keep a full check on the Quality and also the Satisfaction of their client does matter to then when a customer is buying a used car. Be it Sedans, Hatchbacks, Hybrids, Crossovers or any Luxury used the car they hold a Well Certified Inventory that is well suited to your requirements and desires. They have been trading in the Old cars very efficiently since long they hold all kind of flexibilities in their work. Not only all the facilities and flexibilities are authentic and available, but also you can get the best value of selling out your old car.
They are the dealers of the cars that are already used, and they offer services of selling and buying the used cars in the area of Holliston. You can either sell your old car or buy an old car. In this quick and advanced scenario, almost everybody needs a car, so a person who is not well-financed can go for such an option of buying an old car. Also, one who wishes to sell out his old one before getting the new one can do the same. Sell out your old car and then bring a new one at your home. This helps you get a new car at your home along with an appropriate amount of your previous car. Also, it proves to be helpful when an old car is brought home when you are just a beginner or if not a beginner maybe your pocket may not be allowing you to go for a purchase of a new one. They even offer the online services of selling and buying the used cars. They are a fully engaged company in Holliston involved in buying and selling cars of various models of high and low class, supreme and low models as well as of any colour.