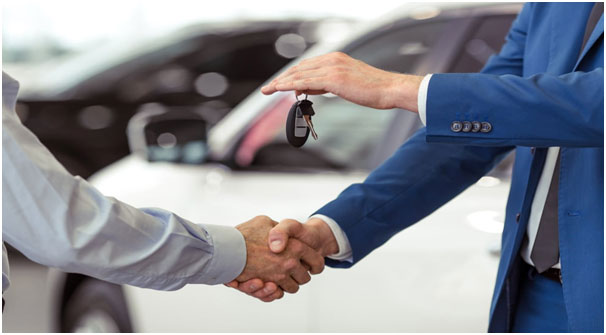 Are you worried and thinking "in what way to sell your car in a quick span of time? Gone are those days of sleepless nights in the mists of time, when selling a car was a matter of taking it to the local dealer to trade in or placing an advert in the local paper or newsagent's window.
Today a host of alternative methods are gifted by technology, meaning car vendors can put as much or as small effort as they like into selling their motors.
That doesn't mean selling a car online is always an easy task and it can be hard to choose the right option too.
Things to remember
Whichever method you choose to take, there are a few basic steps you should follow when selling a car online:
Check the valuation. There are reputed sites that will give you a guide to what to expect when selling privately. Also check at what price similar cars are being sold elsewhere.
Make it look as good as possible. Whether you're selling to bulk buyer or photographing it for a classified ad, the smarter a car looks, the more likely it is you'll get a good price. To sell your car ensure its clean from inside and out and if there is any minor damage or faults try to fix them.
Be honest. Your description should include all the basic information - make, model, year, mileage, service history, MOT status and condition plus details of any modifications and faults. If your car doesn't match the description expect to lose a sale or a lesser deal for it.
Check the payment. Don't hand over the keys until you have cash in your hand or proof from your bank that funds have cleared into your account.
Fill in the paperwork. Once you've received payment make sure the documents are filled and signed by you and the buyer. Also write out two receipts clearly mentioning the car and the price paid and ensuring you and the buyer both sign and keep one each.
Here's an opportunity for car dealers to bulk up their used car dealership sales.
69% of respondents were likely to consider buying a used vehicle the next time they were in market.
A recent survey showed that 53% were likely to consider a franchise dealership from where they are most comfortable buying used cars. 12% were most comfortable purchasing from an individual, 10% preferred an independent dealership and 8% were most comfortable buying from an internet-based source. 14% were unsure and 3% listed "other."
While there's a lot of publicity around internet and online auto sales within the industry, the majority of consumers are most comfortable purchasing at a used car dealer who is part of the community and where they can ask questions.
The urges to attract digital consumers by embracing ecommerce have seen an all-time high in used car dealership and it's imperative to offer online capabilities making it easier and less stressful.