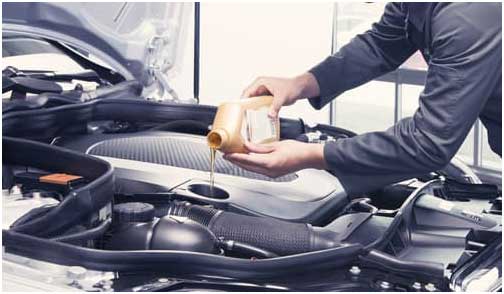 Automobiles were first invented in 1885. At first, seeing a car was considered as rare as seeing a blue moon. As we progressed the sight of a car became more familiar to the eye, but for their owners, cars were priced possessions and hence, everyone considered them a luxury. Coming to the present era, owning a car is not a luxury but a necessity. We cannot see the world without cars, and our dependence on automobiles is uncanny. Now, think if something were to happen to our cars, if they stop working or in need of some maintenance and repairs, our lives would most certainly come to a standstill. Getting our cars repaired and healed is a tricky business, and as consumers, we need someone reliable who is aware of the technical know-how.
A Go-To Auto Shop for car repairs:
Having to take your car for regular services and repairs to the nearby auto shop would facilitate you as the mechanic will know the history of your car and can easily work on that. Be it a Car oil change, checking engine light or fixing the broken mirrors, the mechanics will provide you with the desired speedy services.
When you have a go-to the auto shop for repairs, a certain amount of familiarity occurs and because of that, you might get some good offers and deals too for services or just a daily car wash. This will go easy on your pockets and will be cost effective. The auto shop might charge reasonable rates satisfying both you and your car.
Offers regular maintenance
It a market rule that if you go to one particular shop regularly, you as customers are bound to get some deals and offers. Similarly, the auto shop will provide you with regular maintenance of the car.
Come for repairs and fixes
If you are facing some issue with your car like if it needs changing of oil or small issues like checking the engine light or anything big too, the nearby auto shop can easily come to your place and look after the car by fixing it. This is a huge plus when you are not aware of the engine of your car and in need of some help.
The auto shop in your neighbourhood is, in reality, just one call away. If ever you are facing some issue with your car which is as petty as it making weird noises, you can call up the shop and get it checked under reasonable rates rather than depositing it at a fancy car showroom and spending all kinds of money on getting it fixed.
You will find many Car repair shops in Massachusetts which will deliver a good service as the mechanics there are very well aware of the inner workings of the car engine and will prove useful.
Apart from just check engine light or changing oil, they offer many more services, which include brake, tire repair, cooling and heating repairs etc.