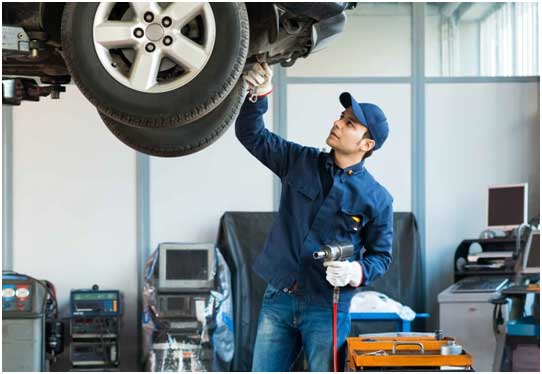 Cars are one of the best things to have. It is not just a means of transport that helps one commute from one place to another but also provides for a comfortable means. It protects from various climatic conditions like scorching heat, heavy rains, freezing cold, etc. The car air conditioner is the perfect way of moderating the air inside the car and providing a safe and comfortable ride from the source to the destination.
Steering and suspension
Steering and suspension are the two main important parts of a car. The comfortable journey and proper navigation are all given by these two elements. The various parts that come under these two are wheel alignment (proper alignment of wheels that allow proper movement and performance), shocks (elements that absorb the bumps on the road), ball joints (connectors from steering to wheels that help regulate the movement of wheel and steering), struts (a shock absorber for the smooth ride) and tie rods (they help push and pull tires at the time of turning).
How to know if steering and suspension need repair?
Car Steering and suspension repair is a need for every vehicle. But is there a possibility to know if your vehicle really needs repair? Yes, there are! Specific changes in your vehicle can let you know if your vehicle needs repair.
Whenever a vehicle tends to move more in a particular direction even when the steering is held straight. This is usually caused by uneven wear in the tires.
When the steering is held straight, and the vehicle is moving towards either right or left i.e. whenever the vehicle may feel wandering or loosely moving.
When while driving if the steering of the car feels odd i.e., either shaky or vibrating even when not disturbed. This can be due to damage in shock absorption.
The benefit of frequent repairs
Frequent car steering and suspension repair cannot just improve the life span or durability of your vehicle but also lead to its smooth functioning. It leads to improved mileage and improved handling of the vehicle. If the system is frequently cleaned and repaired, it will lead to a safer drive as it will ensure lesser malfunctioning of the vehicle. Better absorption of shock by the suspension and a change in the parts, when done along with proper and timely oiling to the parts, will ensure lesser wear and tear of tires and ensure a bump-free ride for everyone. It will also mean a better movement of the steering and hassle-free driving.
A frequent repair for a vehicle is just as important as a health check-up for a human. A person while getting a repair should always prefer to go for the company they brought in the vehicle from. This ensures the replacement of the original part that leads to better working. Some companies also provide free servicing to the vehicle for some period like a few months to a year. This leads to proper maintenance and a healthy owned vehicle.